The All-Mighty Trey Burke.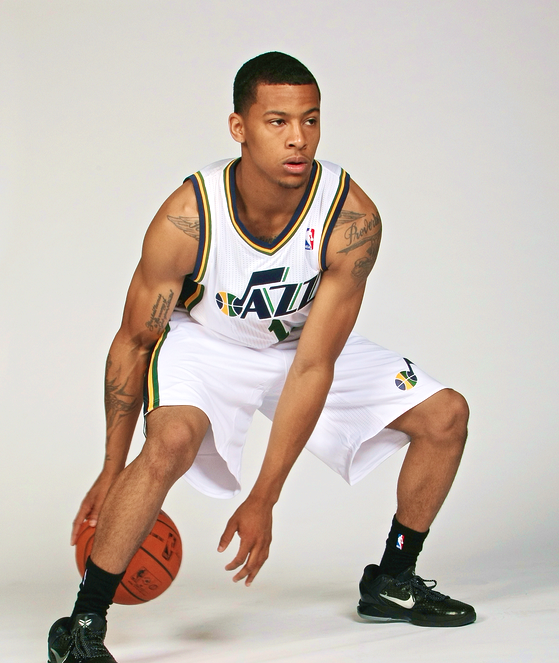 Trey Burke dribbling in a Jazz uniform for the first time.
He led his team past VCU, He powered his team through the Almighty Jayhawks of Kansas with a crazy 30 foot overtime sending three pointer 23 points and 10 assists, He smothered Florida with 15 points 7 assists and 8 rebounds, and he sat the bench while watching his team lose the national championship. Overall he had less minutes in the National Championship than his backup Spike Albrecht even though he shot 7-11 and Spike shot 6-9, He pulled together in the game scoring 24 points in just 26 minutes.
Now after his sickening March ride he will be playing for the Utah Jazz. His teamates: Another NCAA superstar who got stopped short, Gordon Hayward, A outstanding Georgia Tech native, Derrick Favors, A nifty Colorado slasher, Alec Burks, A Giant Frenchman, Rudy Gobert, and A Big Turkey, Enes Kanter. This young group will immediately be enhanced with Trey Burke's Leadership, Passing, Intensity, Scoring, and Clutch Factors. You're probably thinking "Who does this guy think he is? He's talking about how great 'Trey Burke' is and he has nothing to prove it."
Proven.
How Trey Burke will affect the team.
Now how does Trey Burke play and how will that effect our team positively or negatively?
Positives
Burke runs the pick and roll well and Tyrone Corbin has said that they will attept to run it a lot with the team now, and knowing Favors and Kanter this will definately have a positive impact on the team.
Burke has lightning quick feet to compliment his ball handling which will allow him to get into the lane and get the ball moving, this also will be deadly to draw double teams and find open players on the perimeter (Hayward, Burks)
He is a top notch competitor that will do anything to win which will provide fire for the team to feed off of.
Trey contains an undeniable leadership attribute which is exactly what the Jazz need to always have the team to feed on. This will have everyone constantly ready to do anything and everything they can to win a game.
Negatives
Burke's upper body strength left many scouts wondering how he'd be able to get past guards that are as quick or quicker than him, because he wont be able to over-power them.
Also his low agility score at the combine left may scouts wondering if he'd be able to stay with some of the quicker guards in the league.
His pick-and-roll defense during the NCAA season also left scouts wondering how well he'd be able to guard it well in the NBA but this also could have been because of his exceptionally bad help from his team's big men.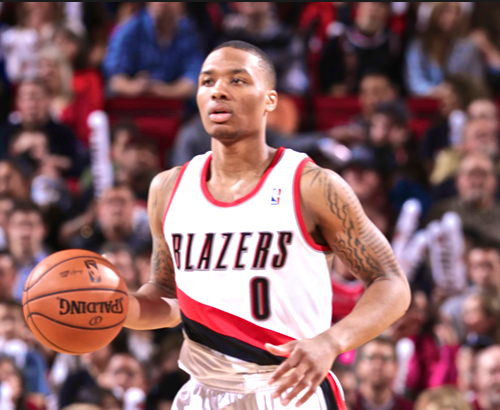 Overall Burke has been wowing Michigan fans since he came onto their team as a freshman last season. And we should be expecting him to do the same here in Utah. Overall his player comparison in the NBA through quickness and shooting ability would be Kyrie Irving's quickness and ball handling, coped with Damian Lillards scoring, distributing abilities, and his leadership, height, and will to win qualities also compare him to Damian Lillard. All-in-all Trey Burke is THE POINT GUARD of this draft as was Lillard last year, Irving the year before, Wall before that, Curry and Jennings the year before, and even Derrick Rose from 2008. Who knows what this guys will blossom into? But I'll tell you now.
It will be good.